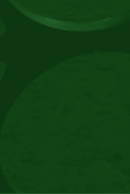 Sheet Metal Fabrication
Hopton Engineering Limited provides its customers with subcontract cnc sheetmetal, fabrication and assembly operations.

Based in Wolverhampton and established in 1993 Hopton Engineering has built its reputation delivering quality precision engineering to customer specifications.
Our customers are spread across a wide range of industries and include manufacturers of traffic control systems, digital AV installers, street furniture, temporary structures, water distribution systems and industrial lighting.

Portfolio CNC Turret Punching, CNC Laser Cutting, CNC Pressbrake and Welding, the complete solution to your Fabrication needs.
You can see examples of product on the Portfolio page, simply click >Portfolio<


Standards - Documents and references